Hello,
I have been playing ghosbusters for 2 days now;) everything was fine ...
What a surprise to see that now, when I try to run the game, it just gives me a "press play on tape".
Like if the image isn't mounted.
The game archive exists and contains the file configured in "gamefile".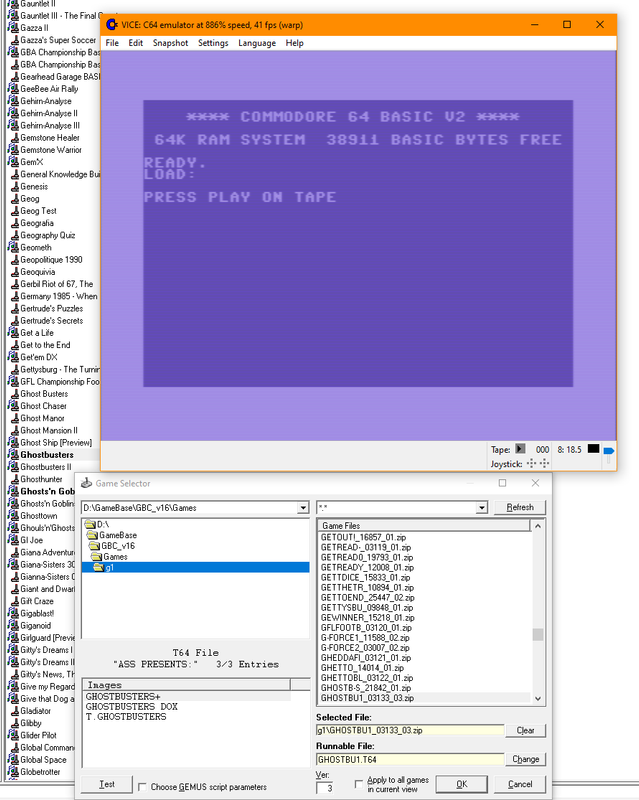 Any clue to help me?
scuz my english